Summer 2019 FabFitFun Box: AKA Why You Need FFF in your life!
IT'S HERE! YAYYYYYYY!
So as the Spring 2019 box was pretty darned amazing, I couldn't wait to see what was in my summer box.
I mean, I *love* summer. As a creature that enjoys the warmth, I cannot wait for multiple 80 degree days in rapid succession.
Cue Will Smith's Summertime…
Note: I am a #FabFitfunAffiliate and this post contains affiliate links!
I've never heard of FabFitFun. Tell me more…
Okay, time for a quick run down! FabFitFun is a seasonal box that costs $49.99. For that price, you get a box filled with over $225 worth of products! These products range from accessories to makeup items!
I love that these products are actually full-sized items, as I disliked getting tiny sample products in subscription boxes such as Ipsy and Birchbox.
But how much is the box, Tiffany?
Glad you asked, my dear friends. You can go with a seasonal subscription that is $49.99, which renews each quarter. I personally do the annual subscription. It is $179.99 for the year. This saves $20 as opposed to going with the quarterly payment option. But if you aren't sure if you want a full year of boxes, go quarterly and cancel at any time!
A perk of the annual option is you actually get to customize a few extra items, your box gets shipped sooner, and you receive earlier access to add-on products! Can I get a woot woot?
If you are interested in signing up, you can use my referral link for $10 off! FabFitFun Sign-Up
What's in the (Summer) box!?
This box is overall a winner. When I was going through customization, I chose a few of the options that I knew I could use in my life. The hair dryer, felt board, and star necklace items to be exact! There are a few items I could do without…but the items I am excited about outweigh the ones I'm "meh" about.
Overall, all of the products equate to roughly $317! If you do the math, that is $45 (if you are an annual member, like me) for over $300 worth of items.
Plus, I usually end up Poshing the items that I don't think I will use…so I sometimes make that $45 back and still am happy with the rest of my wins!
Alright, alright. Let's break this box down!
Sutra Profesional Blow Dryer – $60 retail value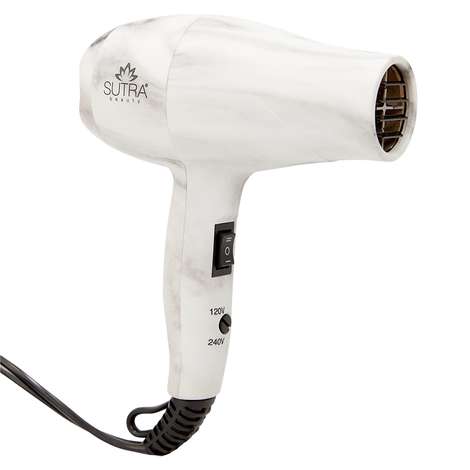 This marble sized mini hair dryer will definitely come in handy while traveling! Nick and I have been to a handful of hotels that do not actually have hair dryers, namely in France and Switzerland. And while I normally air dry my hair at home (it just takes too damn long to blow dry, tbh)…I like to dry it when traveling if I need to take a quick shower before dinner to fancy up.
xo, Sienna Black Felt Letter Board – $35 retail value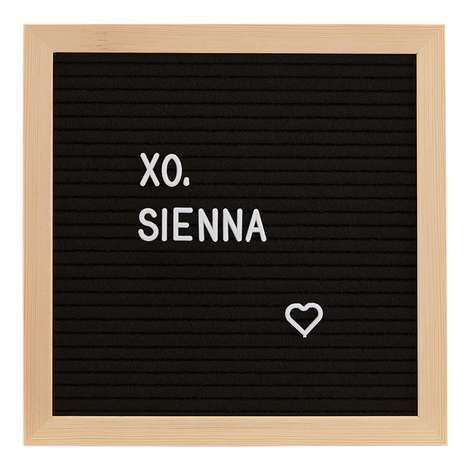 These little felt boards are super cool and I enjoy them because they are physical tangible items.
Sure, I love my digital images of positive quotes and hilarious memes as much as the next tech savvy human. But there is something quite nostalgic about an object you can touch and display somewhere.
Jennifer Zeuner Star Double Necklace – $50 retail value
Alright, I am going to be radically transparent in that as I said in the last FFF box post…I have never really been a jewelry person until I got engaged. I have since slowly started adding in necklaces to my outfits every once in a while. By every once in a while, I'm talking *maybe* every couple of weeks.
I feel this necklace will make a perfect addition to my small but mighty collection of necklaces…especially since it is a pretty chill necklace and nothing too over the top.
COOLA Makeup Setting Sunscreen Spray – $36 retail value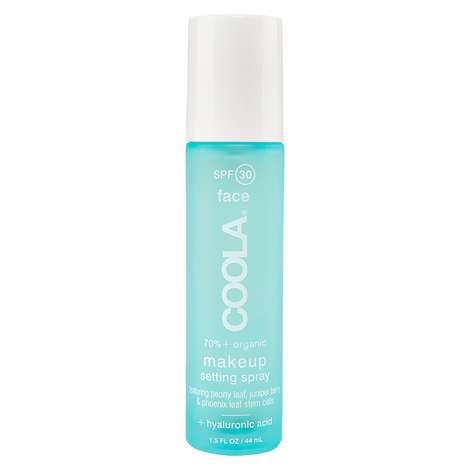 At first, I was like…makeup setting spray? What a strange concept.
This is mainly as I am not a huge makeup person. BUT, as life and luck would have it…my makeup artist for my wedding did a makeup trial last weekend and used a makeup setting spray. She advised that it is important to keep your makeup looking fresh. I mean, makes sense…right? This COOLA version also has some SPF in it, so double bonus. Yay for sun protection!!
Side note: I highly suggest getting your makeup professionally done at least once in your life. While it does feel a bit strange to have SO much makeup on your face if you're not a big makeup user…you will feel like a princess and it is awesome. That is all.
Invisibobble® Original Duo Pack – $16 retail value

I'M EXCITED FOR THIS ONE! I have recently heard of creaseless hair ties, due to the trend getting more and more popular. The invisibobble is supposed to leave your hair dent and crease free when you have your hair in a ponytail.
I think this item will benefit me in a way slightly different than most…
As I have bad insomnia at night due to Delayed Sleep Phase Disorder (as discussed in Chronicles of an Insomniac), the last thing I want to do in the morning is my hair. Fuck that noise, bruh.
So, I put my hair up when I take my evening baths (more time saved in morning when bathing at night) when I'm not washing my hair. I oftentime also put it up before bed so that my hair doesn't bother me when I am attempting to sleep.
In doing so, I usually get big ol' creases in my hair and have to re-straighten my hair in the morning. Those are MINUTES WASTED that a DSPD'er like myself could use getting even just a tad bit more sleep.
Thus, we shall see if the invisibobble lives up to the hype. It better.
Generation Clay™ Ultra Violet Brightening Clay Mask – $39 retail value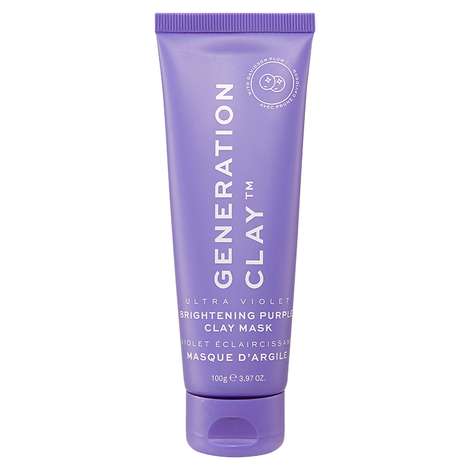 This actually is one of those products that 2 years ago I may have been super psyched about…BUT I have so many damn facial masks that I honestly don't know if I will use this one. It does seem pretty fancy in that ingredients include desert lime, cleansing betonite clay, rejuvenating davidson plum, and aloe vera.
But…it may end up on Poshmark.
Grace & Stella Rose Facial Spray– $25.95 retail value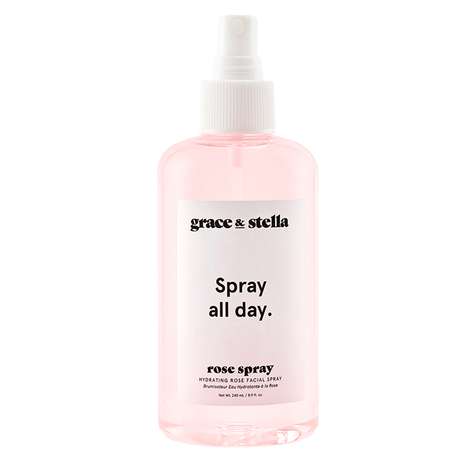 Not sold on this one because it's a face…spray? The description says it helps moisturize your face.
But I am not really sure when I am going to just stop in my tracks and say, "You know what I *need* in this moment of life?! …A FACIAL SPRITZ."
Yeah. Right.
Whish Exfoliating Foot Mask – $32 retail value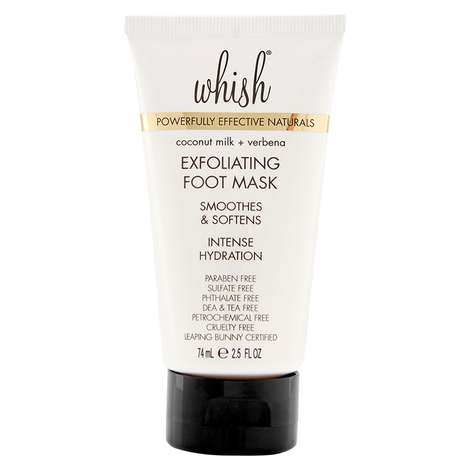 I love the Whish brand and actually am currently using a Whish lemongrass shaving cream. The brand prides itself on being a natural company, free of the nasties. AKA: Terrible ingredients. The nasties.
While I am not really a "foot mask" kinda gal…I am slightly intrigued by this because I have never masked my feet besides pedicures where they use that fancy paraffin wax. I also have some bad callouses like most humans, so maybe it shall help?
Skin & CO Truffle Therapy Cleansing Oil– $30 retail value
This one was a "mystery choice" in that I had no idea I was getting it. I am a big coconut oil user for makeup removal and still enjoy my fair share makeup wipes…so I was slightly intrigued.
However, I am nervous about the truffle aspect of it.
Back when I lived in PA, would sometimes go to a restaurant called The Headkeeper. A friend of mine (sorry, Sarah…I'm calling you out) always got this roasted cauliflower that had truffle oil all over it.
It smelled TERRIBLE. Like really, really bad. The smell is ingrained in my olfactory bulb and thus, I am not so sure about this "makeup remover"…I think it is secretly a trap.
NOT FALLING FOR IT.
Add-Ons
This time, I chose the Daily Concepts Your Body Scrubber as an add-on item for $5! It sells for $10 at Ulta…so I was a happy panda to get it at 50% below retail price.
So far I am enjoying it just as much as the Daily Concepts washcloth that I have had in the past.
A neat thing about this brand is that you always know when to get rid of the item…because the writing on the tag will fade!
FabFitFun always has at least one or two of their products available as an add-on, so I highly recommend snagging one if you see it!
Note: I did find a grammatical error on the description of their packaging. This bothered me but I'll give them a pass this time because we are all fallible humans.
Overall vibes about the Summer Box
I rate this box a 4/5. I definitely think there are enough items that I deem "worth it" to say this was a winner.
If you want to join FabFitFun for $10 off, sign up here using my referral link: FabFitFun
Pin this article for later!